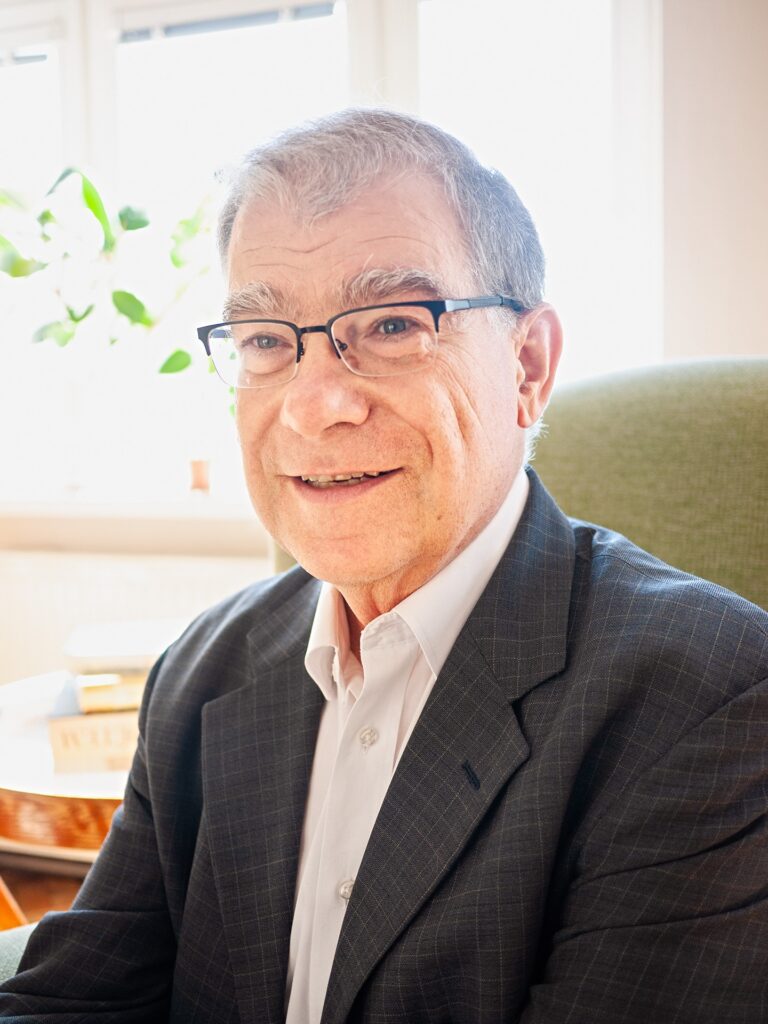 When he entered medical school at Charles University, in Prague, Martin Alda, knew without a doubt, his specialty would be psychiatry. He "never had second thoughts," he said.
"For me, it represented 'the royal road' to a better understanding of the human mind and brain, and their mutual relationship." He noted, "Psychiatry is among the most complex and yet less developed areas of medicine, and there is still much work to do."
Today, Dr. Alda is one of the world's leading experts in mood disorders and psychiatric genetics.
In Halifax, he holds the Killam Chair in Mood Disorders at Dalhousie University, a position he has filled since 2007, and heads of the clinical Mood Disorders Program at the Queen Elizabeth II Health Sciences Centre, while maintaining adjunct professorships at McGill University, the University of Pittsburgh, and his alma mater in Prague.
Last year he picked up the Colvin Prize for Outstanding Achievement in Mood Disorders Research and the Heinz Lehmann Award for outstanding contributions to the field of Canadian neuropsychopharmacology research – awards relegated to the top scientists in those fields.
In a career largely devoted to studying and treating the highly inheritable conditions of bipolar disorder (formerly known as manic depression), schizophrenia and depression, Dr. Alda has pushed to close psychiatry's knowledge gaps about these maladies through three lines of inquiry: mapping genes for these conditions, linking the genetic predisposition to the treatment response, and examining how genetic risk manifests in the behavioural and clinical features of the illnesses. He uses methods that run the gamut from clinical, molecular-genetic and biochemical to brain-imaging and neuropsychological techniques to study the disorders in patients and their families.
In recent years the growing possibilities of genomics to unravel the mysteries of bipolar disorder have commanded his attention.
One current project along those lines, and supported by Genome Atlantic, is Early Detection of Bipolar Disorder and Optimized Selection of Long-Term Treatment. The three-year $975,000 study, begun in 2019 by Dr. Alda and his Dalhousie psychiatry colleague, Dr. Rudolf Uher, the Canada Research Chair in Early Intervention, is exploring genetic factors in bipolar disorder which they believe could provide new clinical tools to speed up diagnosis considerably.
He describes the diagnostic tool they have in mind as "a guide for conducting a focused clinical assessment, using the information gleaned from our analyses of clinical factors and family history, together with a panel of genetic markers that can be readily combined into the risk score."
One of the most significant advances in thinking about bipolar disorder, said Dr. Alda, has come from "a recognition that bipolar disorder starts years before the first manifestation of mania." This realization has switched the attention of researchers and clinicians to prevention and early intervention. Faster diagnosis and treatment could substantially improve outcomes because the condition responds better to therapies when the disorder is in its early stages.
Now midway through the project, Dr. Alda said, "we have completed analyses of the clinical and genomic predictors of response to long-term lithium treatment and we are now comparing the lithium data with those on other mood stabilizers." The results could be important.
Currently, lithium is the standard clinical mood stabilizer most often prescribed to treat bipolar disorder. With the right drug treatment, the illness's manic and depressive episodes are preventable. However, all patients with bipolar disorder do not respond in the same way to the same treatments, and genetic predisposition appears to play a role in determining what therapies work best.
"As well, we are collecting the largest sample of children of people with bipolar disorder and their DNA samples, most of which are now genotyped," he said. "This cohort comes not only from our group in Halifax, but also from collaborators worldwide, and includes now over 2,000 such individuals. We expect this will allow us to differentiate, based on genetic data, which of these children are at a higher or lower risk of developing the illness in the future."
Bipolar disorder ranks as one of the top 10 causes of death worldwide.
"Indeed, over the last several decades the rate of suicide in bipolar disorder and in psychiatric illness in general has not decreased," said Dr. Alda. "The factors responsible are probably several. One of them is the fact that suicide risk is especially high in early stages of the illness.
"People with bipolar disorder often seek help after several years of struggle with their symptoms. They can be misdiagnosed early on, and then it takes time before their clinicians come up with the right treatment. These factors are also among those Dr. Uher and I hope to improve with our research – that is, to be able to diagnose the illness accurately and early, and shorten the time to find the effective treatment. Another factor is the societal stigma around mental illness."
The conundrum of bipolar disorder is compounded by the fact that genetics is determinative for the condition about 80 per cent of the time, leaving environmental factors responsible for the remaining 20 per cent. "In simple terms," said Dr. Alda, "this amounts to an equation with two unknowns – the genes and the environment." He is hopeful that, "Once we know the role of the genes, it will be easier to understand the contribution of the environment."
What sparks his continuing clinical and research interest in bipolar disorder, considered one the most serious in psychiatry? His response is surprisingly upbeat. Dr. Alda said it's a combination of the full recoveries he has witnessed in successfully treated patients, their pleadings for a scientific look at the genetics of treatment response, and the talented and gifted nature of many of the patients themselves. This last point has been well documented and he mentioned Kay R. Jamieson's book, Touched with Fire, as an example.


Being a psychiatric geneticist also suggests genomics may be part of what keeps him so engaged too. These days, it fuels and facilitates many of his investigations along "the royal road" he has chosen to better understand the mind-brain relationship in bipolar disorder.